[ad_1]
NORTH BENNINGTON — Charlotte Lyons is an artist, embroiderer, teacher, author, mother and self-proclaimed homebody. If you've lived in his home, House Wren Studio, a treasure trove of creations, you may never want to leave.
"No minimalism here, we're all about 'comfort,'" says Lyons.
Many mediums harmonize in bright patterns and vivid colors to fill the walls and rooms of the house, both its domestic sphere and its creative playground. Lyons is not limited to one format or one method. She sews with thread and fabric, reuses furniture and clothes, and has even learned to use power tools to make small household items, like a towel rack.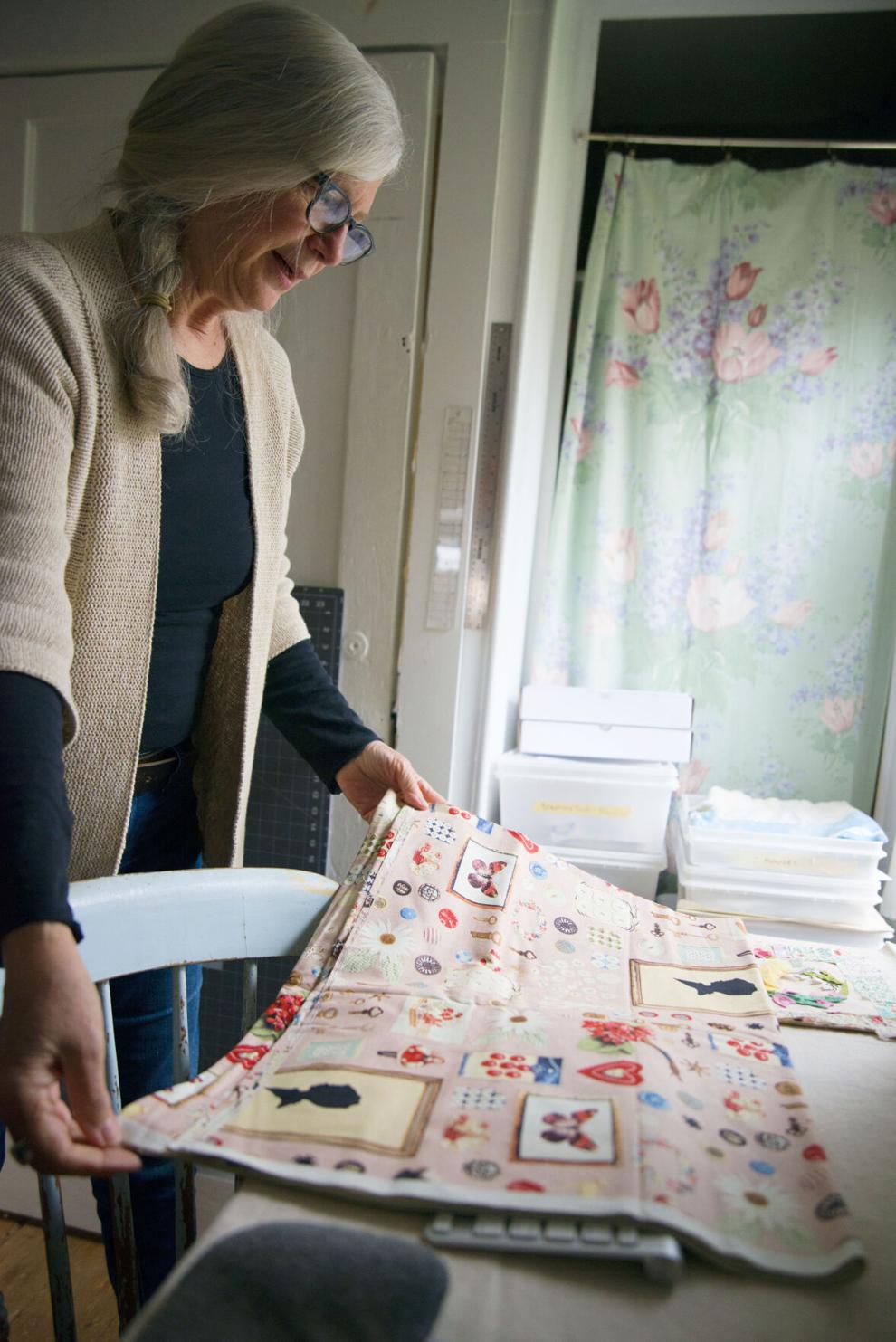 In a corner of her dining room, there is a chair, which also serves as a piece of art and is forever preserved in one of the books she wrote. A $5 chair she got at a tag sale that was painted gold, possibly for a banquet, she added decoupage pictures and hand painted an entire recipe for a cake on it with apple cheese.
"When I do that [recipe]I drag this in the kitchen.
Besides being an artist, Lyons is also a teacher and has led craft retreats and workshops across the country.
"I started a blog and Etsy shop in 2006 and all of a sudden people found me." Around the same time, Lyons was invited to teach at Silver Bellow, an annual craft retreat in Omaha, Nebraska, attended by hundreds of people.
She continues, "I met this whole group of professional women in the arts, which was so exciting and wonderful to be part of – and still is."
Like many artists, Lyons worked multiple jobs before settling into her full-time creative career – after college she was an eighth-grade English teacher and most recently worked at Trader Joe's in as a sign painter for three years, noting it was the hardest job she ever had.
What has remained constant in Lyon's life is her desire to put down roots in a community of other makers, especially other women.
Lyons says she is inspired and encouraged by her friend and artist Mary Engelbreit. The two have co-authored a series of books together.
"We have been friends for over 40 years. We both lived in St. Louis and worked in a small craft store in the neighborhood as very young women and we met there.
Lyons continues: "When I went to her house, I was like 'Whoa, I didn't even know you could do this at your house, you can paint wherever you want?' It's as magical as you can imagine.
A mother of three, she fostered creative connection with her own children from an early age, eventually writing a book on the subject, "Mothers and Daughters at Home" (Simon & Schuster, 2000).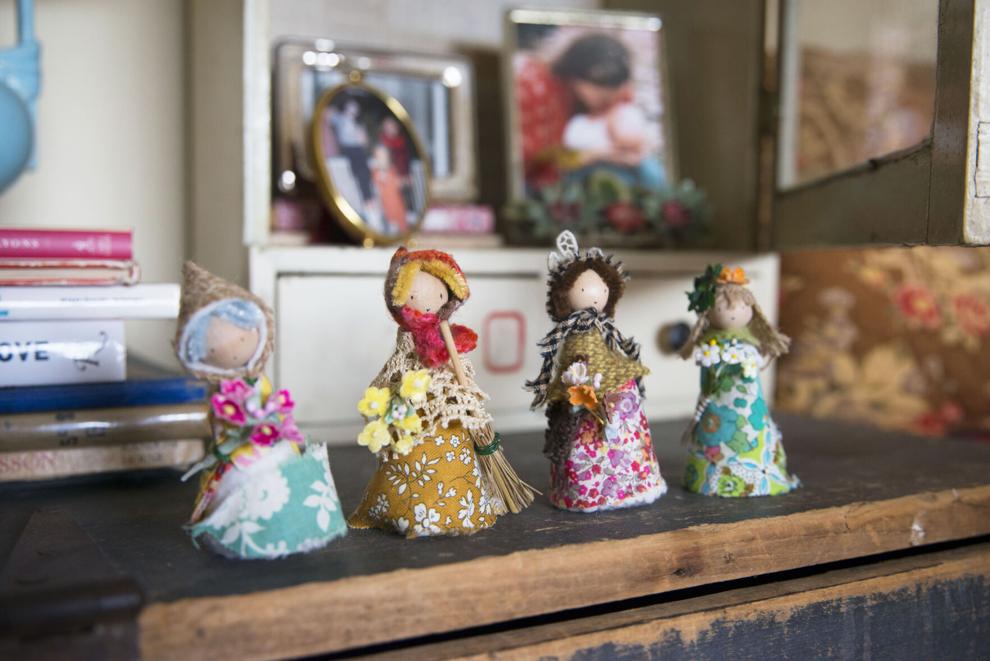 "I've found that with my kids, doing things with them is a wonderful way to inspire each other and find common ground. Sometimes talk about things that are hard to talk about; sometimes, if you're busy with your hands, you don't have to watch yourself.
His daughters are grown and have all carried their creativity into adulthood, as writer/painter, interior designer and graphic designer.
"I moved several times, when my children were small, and each time I found a group of women who were makers. I settled down and had my own friends and friends for my children. And it meant a lot to me […] I learned so much.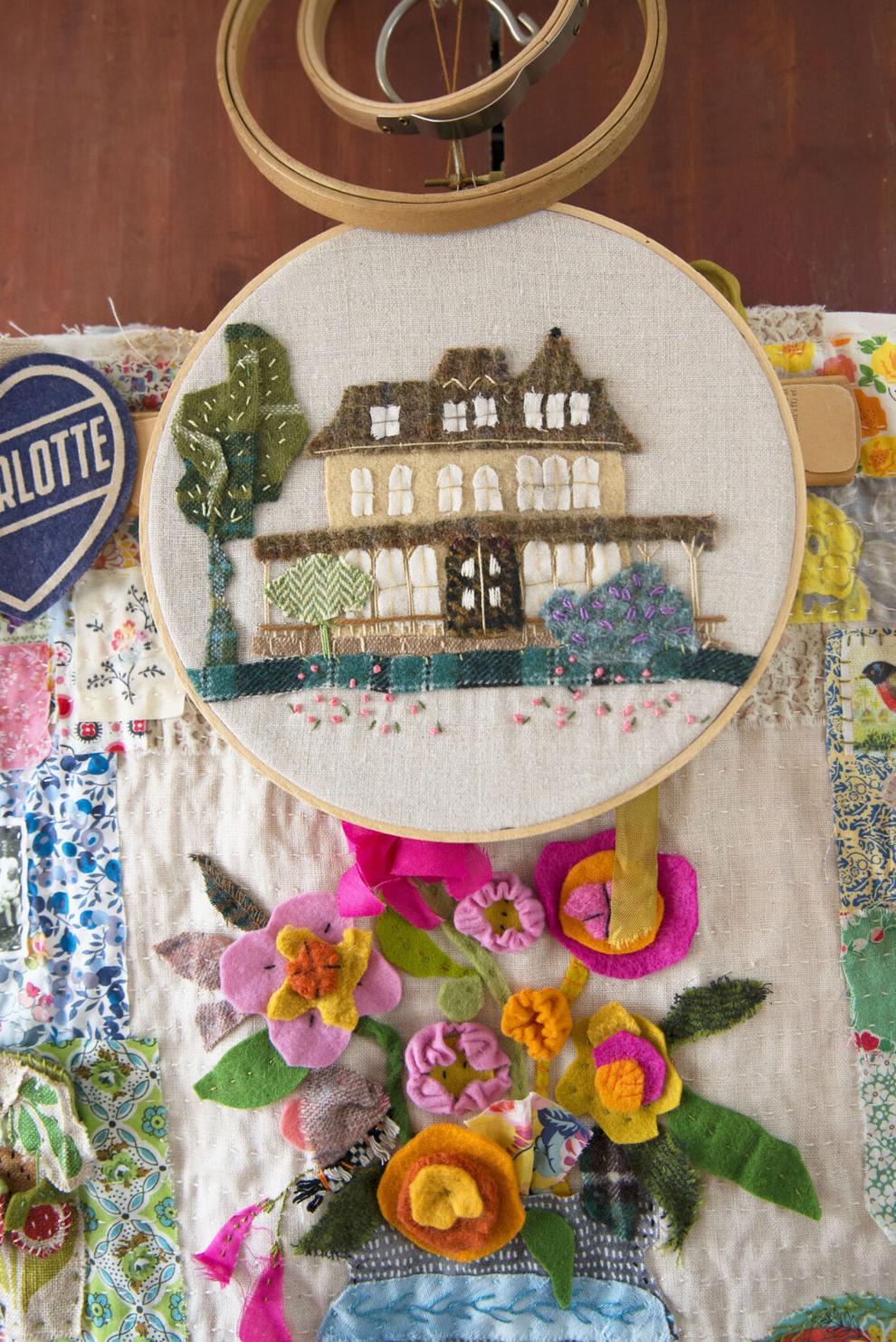 After moving to Vermont six years ago, Lyons recently purchased the house she rents and hopes to stay grounded.
"What I love about life here is that there's a variety of passions that people pursue, they're really into it and they share it. Our farmer, craftsman and manufacturer friends, it's exciting to see them working with so much energy.
Lyons recently moved here from New York. She says people around her were also making art, but in a much more private way, "It's a lot more complicated to find your entourage there."
"The other thing I love about being in Vermont is […] be connected to college.
A Bennington College student designed her website and another student helped her learn videography to compose her online sewing workshops.
The Lyon workshops used to take place in person, but due to COVID, she decided to teach remotely. "There are a lot of people who miss having a community of creators, so I provide them."
"I love teaching and I love the relationship between the teacher and the creator when it's someone who is a peer. It was really nice meeting all these wonderful women and getting to share what I know.
In addition to creating the video tutorials for her workshops, she also assembles material kits with bundles of yarn and fabrics that are sent to attendees. Her current workshop program is a series of seasonal stitch books.
Anyone can sign up for a workshop on her website, housewrenstudio.com, or purchase a sample pattern to embroider on her Etsy shop, etsy.com/shop/charlottelyons.
[ad_2]
Source link