LA's beloved "House of Spirits" experience returns this fall with a new tale, new characters and delicious new cocktails at Casa Vertigo, 1828 Oak St in LA Guests will wander freely through historic halls, sip spooky concoctions, mingle with strange specters and delve into dark art to unlock the secrets of Vaughan Hall.
This grand downtown landmark was originally built in 1926 as a meeting hall for The Odd Fellows Masonic Temple and is located in the heart of downtown LA near LA Live and the LA Convention Center. It is over 88,000 square feet of Beaux-Arts and Spanish Revival style, with four stories and three mezzanines of versatile space steeped in history. There couldn't be a more fitting venue for this decadent evening.
After being restored to its former glory with modern finishes in 2010, the luxurious setting has hosted countless events. Now it will become a gathering place for all things mysterious, magical and macabre. Once you pass through the impressive entrance, you will be transported to Vaughan Hall and immersed in the haunting story of Lady Medb.
In this world of eerie elegance, you are invited to join an intriguing cocktail party where the disturbing demise of the Vaughan clan will slowly come to light.
Roam the surroundings decorated to your heart's content as you sip refreshing concoctions, enjoy live entertainment, and meet spirits that will take you deeper into the unsettling past of the distinguished Sir Connor, his wife, Lady Medb, and a black-haired stranger . Prepare to commune with lingering souls on a giant Ouija board and participate in sinister rituals that bring the mysteries of the mansion to life.
Each experience includes powerful miniature cocktails inspired by the dearly departed (replacement – late and legendary?) with the option of a delicious French chocolate truffle pairing, curated by chocolate 'sommeliers'! Drinks and food will also be available for purchase in the evening.
Take part in a wonderful evening of mystery and magic. Book your tickets here!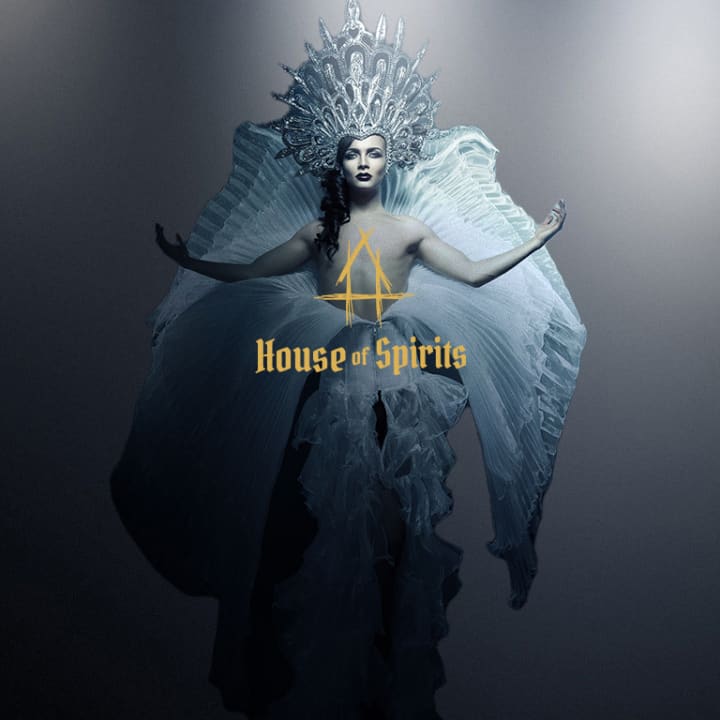 House of Spirits: Vaughan Hall – A Haunted Cocktail Party