[ad_1]
'house in nabeshima' by toru shimokawa architects
Nestled in the middle of ancient rice fields in Saga, Japan'House in Nabeshima' unfolds like a picturesque tableau with its uncluttered aesthetic and lush topographical exteriors evoking miniature forests. Toru Shimokawa Architects completed the residence as a traditional, wood-framed volume that hugs a central rockery garden/courtyard peppered with trees and covered in cedar moss. The courtyard extends into a southern garden where trees emerge from raised topography, casting shadows of leaves on the stone path, scattered boulders and cedar moss covering the entire surface.
all images © Koji Fujii
evoking the green and meditative mountains of Japan
The quiet atmosphere created by the south garden envelops a large veranda built entirely of pure wood frame. 'The owner sits there, devotes himself to his customary meditation, and faces this landscape with a purified spirit.,' note it architects. The living room, on the other hand, connects to the courtyard with a second and vast veranda on the other side of the "House in Nabeshima", clear of the corner pillars. Unlike the south garden, through the wide porch, the courtyard blends the undulating topography with the architecture, giving the impression that the dwelling is gently placed in the verdant mountains.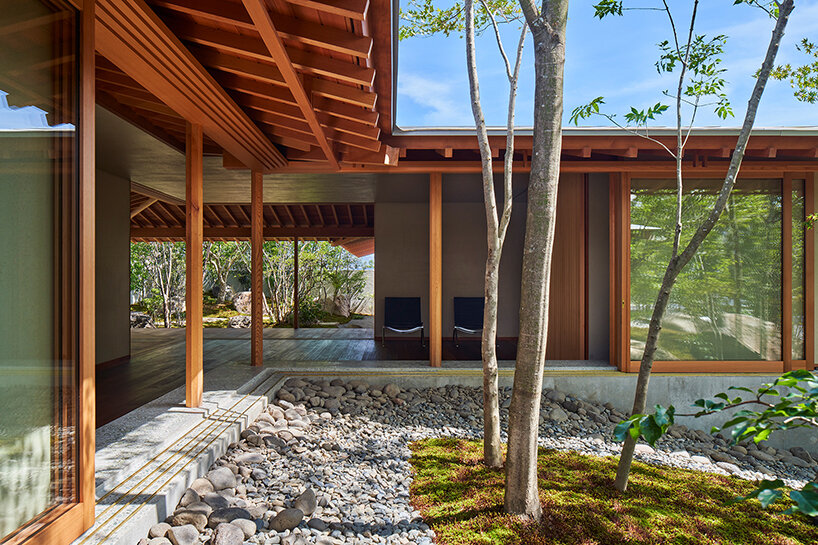 openings at each corner use the Japanese Zukuri style of architecture
integrate light, wind and green landscapes into everyday life
As well as digging its way south, the undulating garden continues to the north, east and west sides, where every room facing it receives plenty of sunshine and meditative views. In addition, all openings in the interior and exterior corners of the house, structured in the style of traditional Zukuri architecture, can be opened to fully connect the interior with the exterior and allow a pleasant breeze to flow through. permeate every corner of the house. 'With the light and the wind, the eyes of the family come and go, and you can feel the presence of the family even when they spend their time individually,' notes Toru Shimokawa Architects.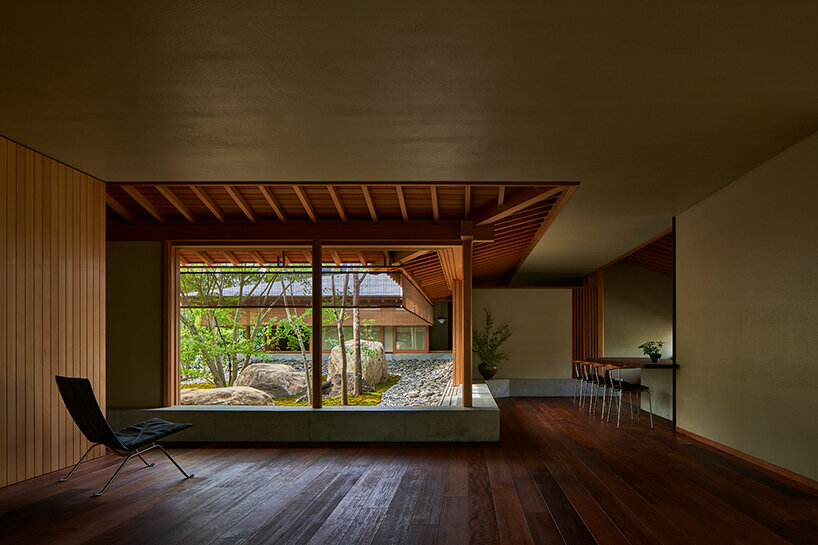 'House in Nabeshima' unfolds with a peaceful view of an undulating stone garden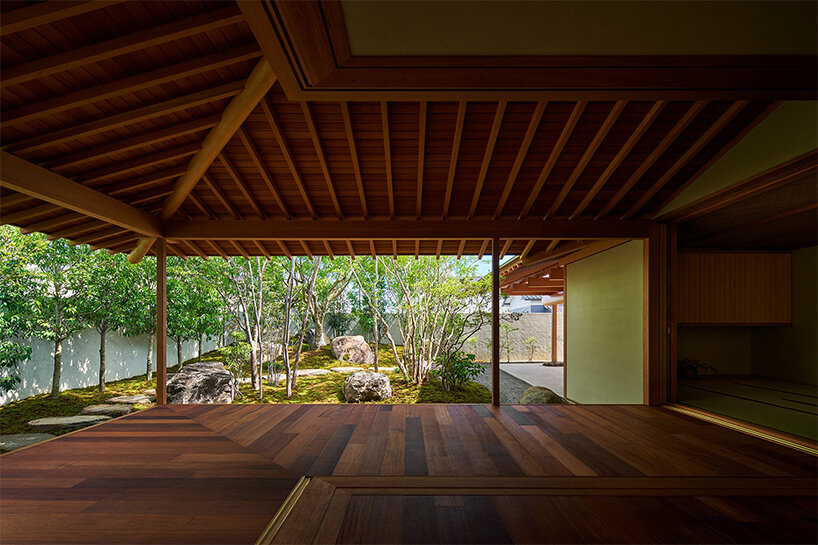 the garden extends to the south, leading to a wide veranda and running alongside it
"The view of the south garden, the veranda, the living room, the courtyard, the master bedroom and the interior and exterior (yin and yang) is a layer of filigree unique to Japanese architecture. By creating an integrated architecture and garden without a master-servant relationship, we have created a fresh landscape in a land of private houses.
[ad_2]
Source link