The Boijmans Van Beuningen Museum—the The most visited museum in the Dutch port city of Rotterdam was founded in 1849. Over the next century and a half, its collection grew to over 151,000 works of art, including masterpieces household names like Rembrandt, Vincent van Gogh, Hieronymus Bosch, and Peter Paul Rubens, all valued at 8 billion euros (about $9 billion). But as is the case with museums around the world, Boijmans' galleries can only accommodate a fraction of these vast collections, meaning that for most of its history the majority was stored at the out of sight.
Sjarel Ex, director of the museum since 2004, always thought it was a shame.
"Going into storage has always been amazing," he says. "My experience is that curiosity increases – it's like visiting a library, you walk in to find that specific book, and as you search you discover 10 more." Curated exhibits will always have their place, says Ex, but the "behind-the-scenes" world of a museum has its own kind of magic. "That's where it starts, before the curator steps in. You look at art without names or context, just looking and experiencing and thinking and using your senses."
Ex had long dreamed of a way to give art-loving audiences the same behind-the-scenes experience that he and his colleagues enjoyed. Meanwhile, a new storage facility was becoming a pressing need. Most of Rotterdam lies below sea level, and rising seas and increased rainfall caused by climate change have presented the museum's underground storage with an existential threat. In 2013, a flood destroyed books in the Boijmans' library and threatened to ruin many of his paintings. With plans already underway for a major renovation, Ex and his team managed to persuade the city government, which subsidizes the museum, to approve what he admitted to be a "radical" idea: public storage entirely accessible, right in the heart of the city. .
The result, partly funded by a 27 million euro (about $30.5 million) donation from local philanthropy, opened last November at Rotterdam's Museumpark. Dubbed the "Boijmans Van Beuningen Depot", the seven-story curvaceous tower, clad in striking 1,664 mirrored panels, has room for all of the museum's paintings, design objects and sculptures in display cases or on shelves. open shelves and sliding shelves. Prints, drawings and photographs that need to be kept in the cold and dark can always be viewed on request. Screening booths are available for films and videos, while open studios allow visitors to watch curators and restorers at work.
"It's incredibly interesting for people to have such a look into the kitchen of the museum," says Ex.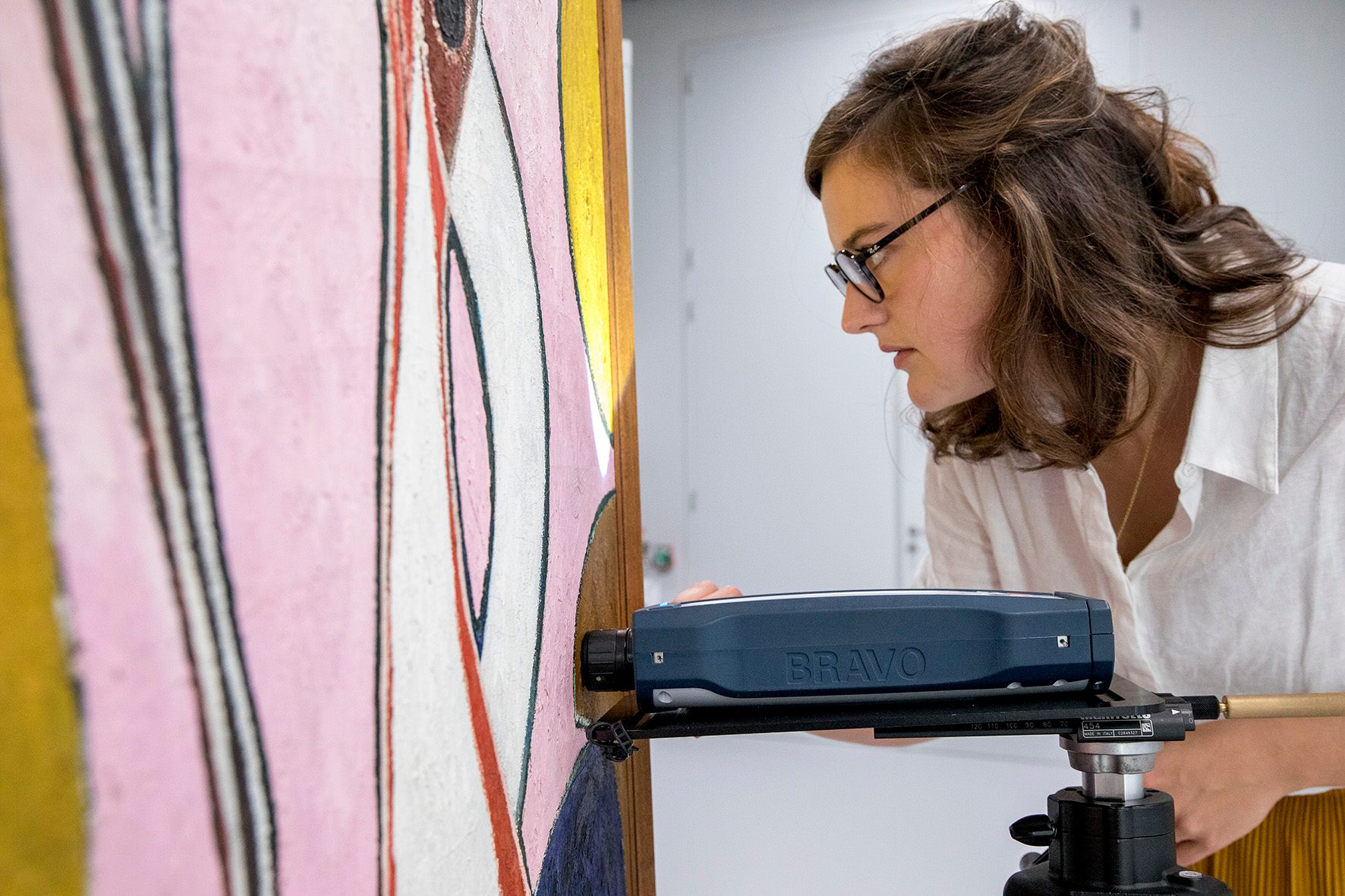 Pandemic restrictions have so far prevented the Depot from remaining open continuously, but in normal times Boijmans expects around 90,000 visitors a year. To date, many of them are art historians, curators and restorers from other museums in Europe and beyond, curious to see how the idea works and if it might work for them.
"It really is a fantastic company – it's state-of-the-art and it's always great to see projects like this come to life," says Paloma Añoveros, arts management consultant and adjunct professor at the program. of museum studies at the University of San Fransisco. Although Añoveros did not have the chance to visit the Depot, she, like many in her field, observed its development with great curiosity. "Attempting to make collections more accessible to visitors has always been on the minds of museums," she says. "It's something we struggle with, and visible storage is one way to do that. Almost every major museum has considered or attempted to do this in some way, but never on this scale. »
Visible storage has been in vogue for years – many museums, including the Smithsonian American Art Museum and the Brooklyn Museum, feature a selection of their storage. The National Museum of Modern and Contemporary Art of South Korea recently opened a new storage area visible in a historic tobacco factory. Many more are working hard to digitize their collections with high resolution photos and scans.
Both physical and digital access efforts are tied to ideas of decolonization and accountability, says Stephanie Brown, coordinator of the museum studies program at Johns Hopkins University.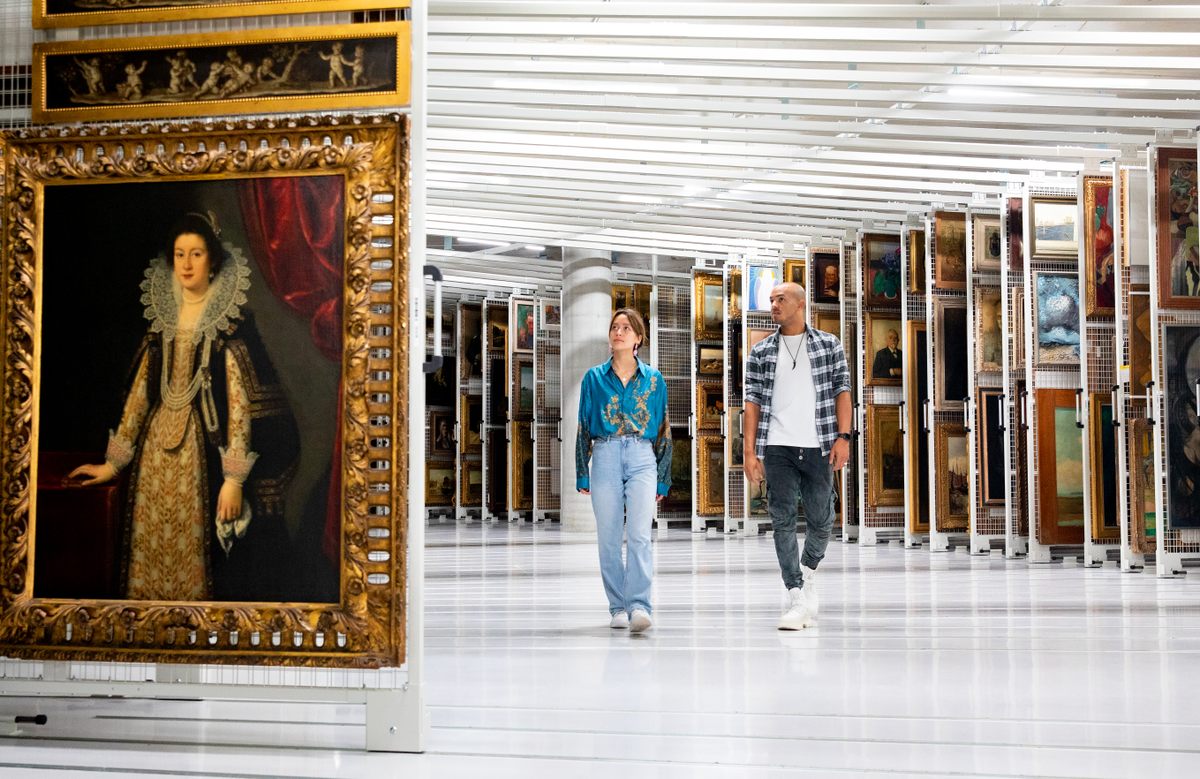 "Museums are looking at their collections in a new way," says Brown, referring to recent controversies over the provenance of objects coming from — or in some cases, stolen — from unwitting or unwitting communities. "Museums seem to have been colonial and imperialist enterprises. And if museums can show everyone what we have here, there is a greater sense of responsibility.
Of course, tidying up is never as simple as opening the vaults, experts note, because the two missions of museums, access and preservation, are often in conflict. Simply having human bodies in the same room can, over time, degrade artwork that is sensitive to temperature, humidity, and light. Boijmans went to great lengths to find a balance; the building has five different air-conditioned areas to maintain near-ideal conditions for different materials, whether oil paintings, photography, metal or plastic.
Ex admits that such an endeavor might not be suitable for all museums. But he thinks it's important that the public has access to everything in a collection that, after all, represents the cultural heritage of humanity: "We always say to people, 'This is your collection. It's worth 8 billion, so feel lucky! »